After a rough 2014 for the lighting and LED industry, 2015 is looking bright. Consumers at CES got a glimpse of what this years brings. Here are a few of the newest lighting products the industry can't stop talking about.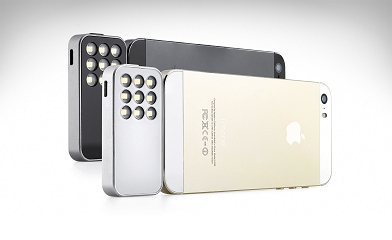 Knog Expose Smart
While your iPhone's camera keeps improving, it will still probably come up short if you try to take a picture without enough daylight. The Knog Expose Smart will solve that problem. It is a nine LED iPhone flash, that gives you 120 lumens of power to illuminate stills and videos you shoot in low light or in the dark. Get the perfect light for your next selfie.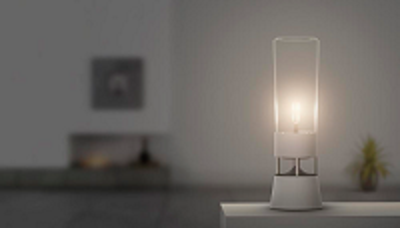 Sony Symphonic Light Speaker
The Sony Symphonic Light is a bedside lamp that can be hung from the ceiling to add to a consumers living room decor, but also has the bonus of being able to play music. It can provide the crisp and clear sound of a simple, vocal-based song, as well as the bass and power loud enough to deliver the ambient audio of a crowded party. Sony's Symphony Light Speaker is the classiest speaker you've ever seen.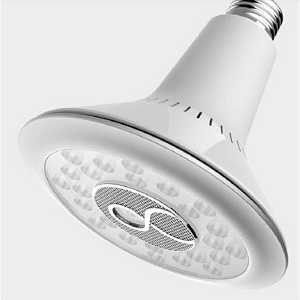 Sengled Snap
The Sengled Snap comes equipped with speakers, a microphone, and motion sensors, and it streams video to smart devices. Its facial recognition feature can let consumers know when there's a stranger on the porch or when kids enter or leave the vicinity of his or her house. The bulbs are designed to work with your existing infrastructure, fitting for any household.
Stack's Alba
Stack's Alba bulbs are the only light bulbs that can automatically adjust to both occupancy and natural light, ultimately lowering the amount of bulbs needed in a household. Each bulb includes embedded sensors and micro-controllers so it can "respond" to its respective environment, such as dimming during the daylight. Alba is turning households into energy-savers one light bulb at at time.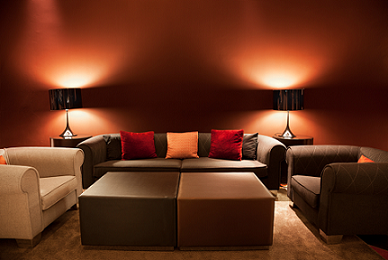 TCP's ColorSpree Bulbs
TCP's ColorSpree Bulbs include A-lamp LED bulbs that can transform to any color in the RGB spectrum. ColorSpree technology incorporates color-changing LED bulbs that are programmable to music, syncing with the rhythm of any song. Consumers can use their bluetooth connection to adjust the color temperature or dim the bulbs. As technology continues to advance, we believe that lighting should get smarter too.