Lighting Maintenance and Repair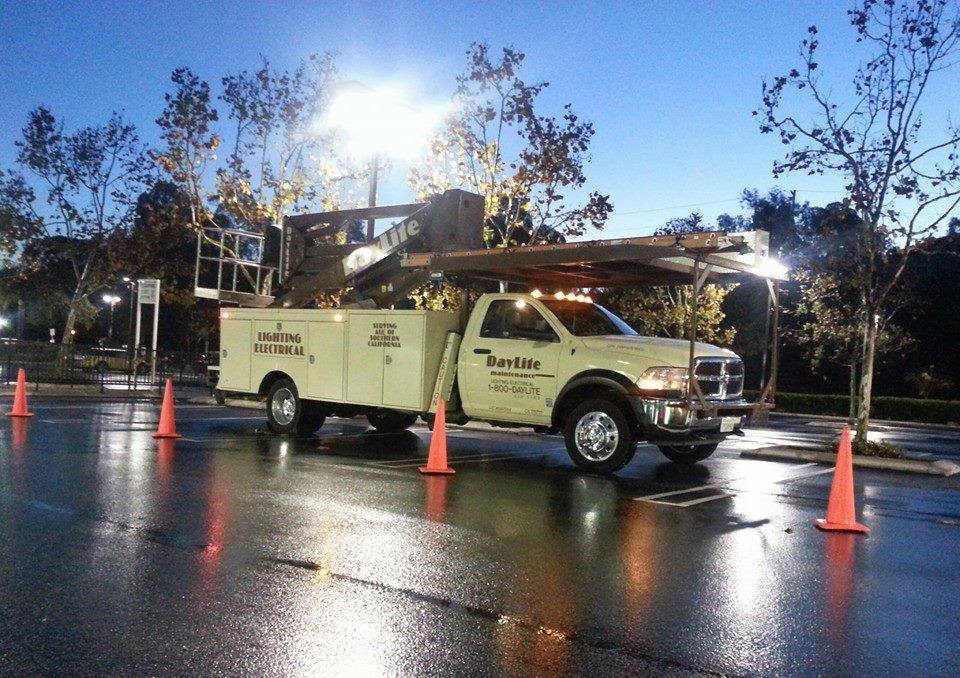 Daylite's lighting maintenance and repair service contracts takes the worries out of your lighting maintenance concerns.
A well-trained, uniformed Daylite Service Technician will check your site lighting quarterly, Bi-monthly monthly or weekly according to your service agreement and needs of your property. Replacing any needed lighting components along with identifying the location and description on the provided site plan. Lighting service contracts include replacement of lamps, ballasts, and any other failed lighting components (sockets, wire, hardware, etc). Your set lighting service contract fee covers labor, travel and equipment. All material installed is billed separately as installed with service., so it doesn't matter whether the technician is there for one hour or eight, the same flat service charge rate will apply, plus material. You can design our service contract to meet your needs of frequency, areas of service and additional coverage of interior outages upon request. 
Benefits of DayLite's Regular Lighting Maintenance program (Service Contracts)
Service Contracts are simple and flexible to meet your needs.
Mitigation of liability by taking a proactive approach toward consistent and regular maintenance.
Professionally maintained and clearly marked Site Plans detailing your specific property.
Expedited Service Calls for our Monthly Lighting Service Customers.
Maintain proper illumination of you property. Maintains a bright, safe /secure environment, reducing theft and vandalism.
DayLite is on Call, 24/7, 365 Days per year providing our customers with Emergency service. Our team is on call ready to meet your requirement for lighting and electrical service.
All of our Service Vehicles are fully-stocked and our commitment to inventoried materials is second to none.
DayLite uses "best in class," UL Approved products. We continuously review and all of the products we offer as solutions to our customers. It is our goal to provide you with the best in class solution in terms of features, technology, safety, performance, quality and value
PROUD MEMBERS of these organizations