Infrared Image Testing and Thermal Imaging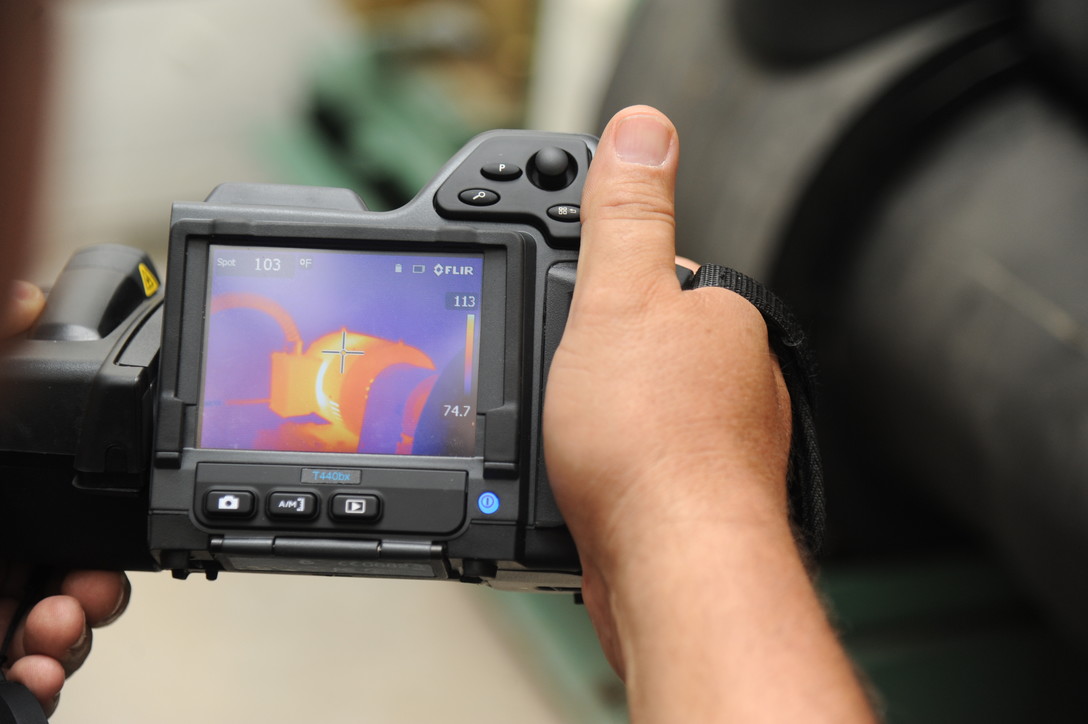 This test benefits the client by providing real time data to determine defects that can lead to catastrophic equipment failure, causing energy loss and additional problems such as public safety hazards and loss of business for tenants.
Infrared image testing and Thermal imaging are non-contact tools used to detect increases in temperature. One of the very first signs of a potential problem is a rise in temperature.
Combined with a licensed thermograph, and state certified electricians, we are able to identify the electrical components needing attention and potentially repair the same day before a catastrophic failure.
Testing should be done to all electrical components including fusible disconnects, breakers, panels, transformers, distribution enclosures and bussings.
For the most accurate results, testing is done while under full load conditions. Shutdown of tenant power is not necessary.
This test is recommended on an annual basis. Many insurance companies will require this test, and the cost benefits of such a proactive approach can produce tremendous potential savings!
PROUD MEMBERS of these organizations