DayLite is a full-service electrical service and lighting maintenance company, specializing in exterior commercial lighting
With a fleet of "state of the art service vehicles and 24/7 dispatch locations in Orange County, Los Angeles County, San Diego County and the Inland Empire, your service technician is only a short distance away. Each Service Vehicle is a stocked, "rolling warehouse" with a complete line of lamps, ballasts and electrical parts on board, to ensure the probability of completing with the first trip. Our lighting and 2 of 3 electrical service vehicles are equipped with either aerial equipment including cranes with working height of 80 feet, along with the capabilities to service heights at an astonishing working height of up to One-Hundred Thirty (130) feet
Serving Southern California for Three Generations
Why have so many customers been with us for over 50 years?
We are reliable, responsive and cost-effective
We are committed to providing our clients with "world class" customer service.
We have the technical expertise and knowhow to solve any lighting or electrical problem
We have a unique view of every customer being a part of the Daylite family.
When you call you get a real person who knows you and your properties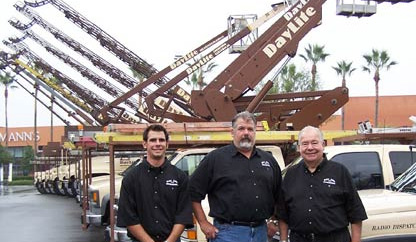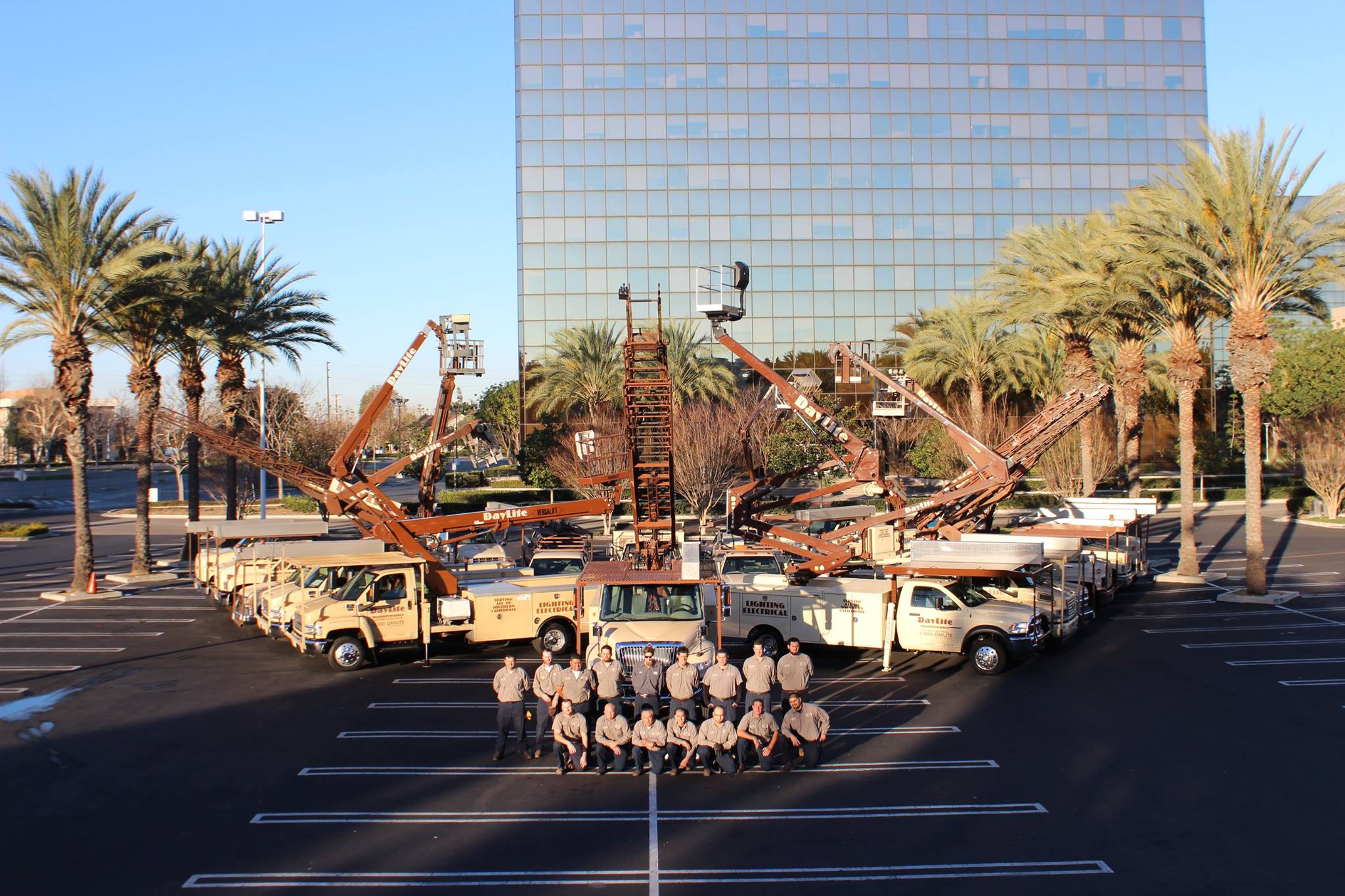 Electrical services and lighting Maintenance in one call and one visit (One Stop Shop)
When you contact Daylite for service you get a company-wide commitment to servicing your needs fast and effectively 24 hours a day.
Our Customer Service Representative Team will respond to your needs in a prompted and professional manner. Along with providing you all service options, according to your budget and time frame.
Our uniformed technicians are clean and professional, and they travel in our iconic tan and brown service vehicles seen throughout southern California by all.
Our technicians are trained, licensed and certified professionals.
Our technicians can solve any electrical problem and fix or replace any needed electrical components without the need of any sub-contracting.
We pride ourselves on having the ability and material to perform the needed repairs to fix the problem right the first time, majority of the time, rather than needing to come back to complete the job.
Our equipment is tested and certified beyond industry standards with additions of cutting edge technology to ensure you receive the best and safest equipment on your properties.
We utilizes specialty equipment to access difficult service locations, such as a low profile ladder trucks for lighting standards on top of parking structures or within low clearance areas, also high reach equipment for interior outages in high ceilings within lobbies and other locations where an aerial lift can not access.
We are on call, 24 hours a day, 7 days a week, 365 days a year, to meet all your lighting maintenance & electrical service needs
Let us maintain and check your site lighting with a provided service contract specifying reoccurring service pending on size and needs of your properties.
DayLite History
Electricity courses through the veins of the family-owned and operated DayLite Maintenance. The Walworth family got its start with electricity through the ownership of a generator plant back in Pawpaw, Illinois. The family later moved to Santa Ana, California, during the 1930s. The son of that family, Richard Ray Walworth "Dick", saw the opportunity to provide lighting to an expanding commercial real estate market. He started DayLite in 1961, needing more area to house his now growing fleet he started parking the service vehicles in his parents orange grove, Zelma and Ray Edward Walworth, they would find out he acquired a new truck when they would come across it in the grove as they were maintaining the produce. Needing a warehouse to insure a properly stocked fleet he converted the then livestock barn into a material warehouse to meet the immediate need for more stock on hand to service his new customer, Carl Karcher, and his then growing restaurant chain. When he retired in the early 1980s, son Richard Timothy "Tim " Walworth took over.
Treating customers like one of the family is natural to the Walworth's, because family has been the backbone of the business since day one.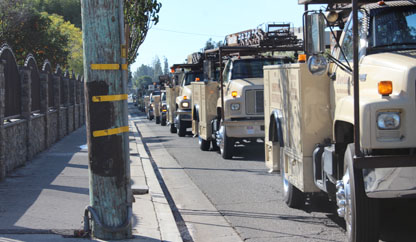 PROUD MEMBERS of these organizations